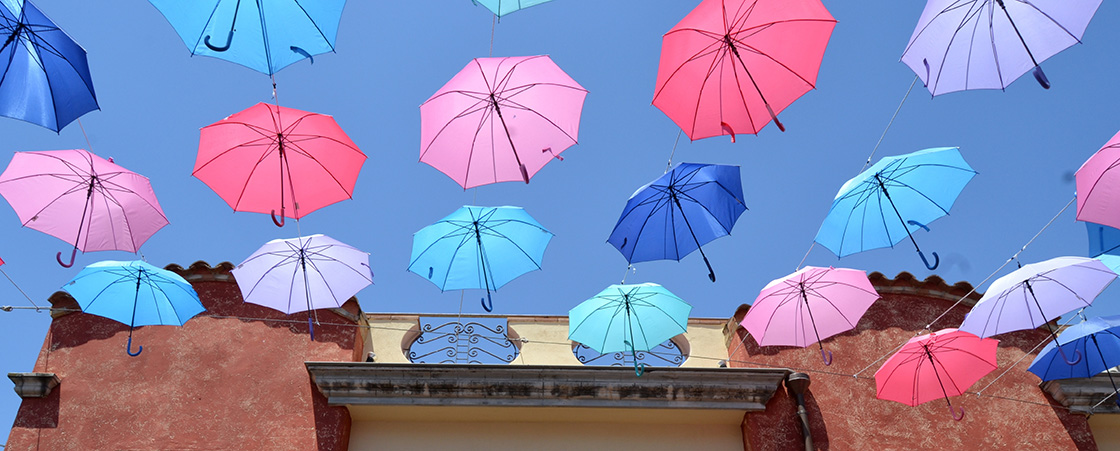 Center of more than seven thousand inhabitants of the metropolitan city of Cagliari, from which it is 35 km far, is a "coffer" of natural, archaelogical and cultural treasures. A few steps from the village, you will find yourself in one of the most famous sites of Sardinia: the archaeological park of Nora encloses in the head of Pula the ruins of an ancient city, the first Phoenician in Sardinia (VIII century b.C.), than thriving Punic center and, conquered by the Romans, municipium in I a.D., among the remains of Punic and Roman centers, of the forum, of stately homes, Spa with mosaics and amphitheater, that in the imperial age had a thousand seats, today scenery of the "La Notte Dei Poeti" festival. In the museum "Giovanni Patroni" of Pula and in the archaeological museum of Cagliari you will admire finds found in the excavations.
Nora beach: gold sand lapped by the crystalline sea and bounded by the promontory of Torre Del Coltellazzo. In the bay, also History and Traditions. Here stands the Church of St. Efisio, place of the martyrdom of the holy warrior re-enacted every 3rd of May in the festivity of St. Efisio, which the population of Pula is extraordinarily devoted. Behind the bay, the lagoon of Nora, habitat of rare birds.

At east of Nora, there is su Guventeddu beach, appreciated by kites and wind surfers also in the winter months. At west you will find the long coastline of Santa Margherita of Pula, composed of a series of white and fine coves and splashes of pink granite – Cala Marina, Cala Bernardini, Cala d'Ostia, Cala Verde and others minors that face in the limpid sea. A kingdom of relaxation with a huge pine forest in the back which extends up to the stupendous Chia (Domus De Maria). The nature will envelop you also in the forest of Is Cannoneris and Pixinamanna, hikers' paradises among holm oaks, Mediterranean scrub and coniferous. You will explore them along marked trekking paths, through thick vegetation with rare plants, rock formations shaped by the time, waterways and testimonies of prehistoric civilizations. The forest complex is a faunal oasis repopulated with deers and fallow deers.
Useful links:

www.comune.pula.ca.it
www.lagunadinora.it
www.lanottedeipoeti.it
www.sardegnaturismo.it